الوصف
DEVICE WORKING TEMPERATURE: -20oC-45oC | TEMPERATURE DETECTING RANGE: -40oC-85oC
ENTRY ALLOWED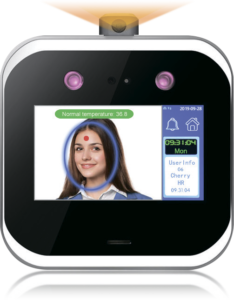 Only when detecting on normal temperature, the device will control the door lock open.
(Ps: Temperature detection distance: 0.5 meter; detection error is 0.5oC, detection minimum unit : 0.1oC)
ENTRY FORBIDDEN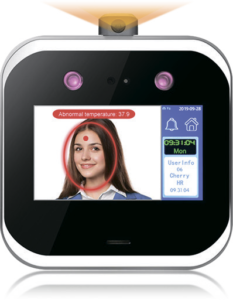 When the device detected abnormal forehead temperature, door lock will not be open while there is voice prompt warning.
INFRARED TEMPERATURE DETECTION SENSOR
Precisely detect temperature, binocular seizing and live face identification
HIGH CAPACITY USER AND LOGS
3000 Face and 1,000,000 Logs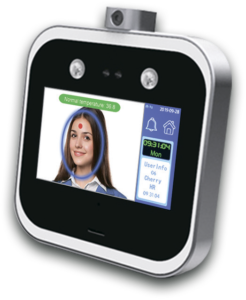 UL-FR5T
is working for daily face identification attendance and access control monitoring by forehead temperature detection. Which can be widely used in the places like Hospital, Community, Park, Writing room, Campus, and different gathering zones etc.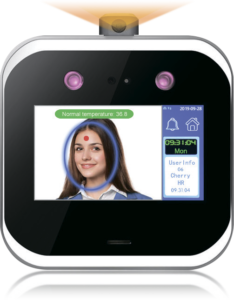 ACCESS CONTROL FUNCTION
Professional access control with Wiegand input & Output
ATTENDANCE FUNCTION
Support USB Flash Driver Download for the excel files
of detailed temperature detection record and attendance report
COMMUNICATION METHOD
Standard TCP/IP, WIFI and USB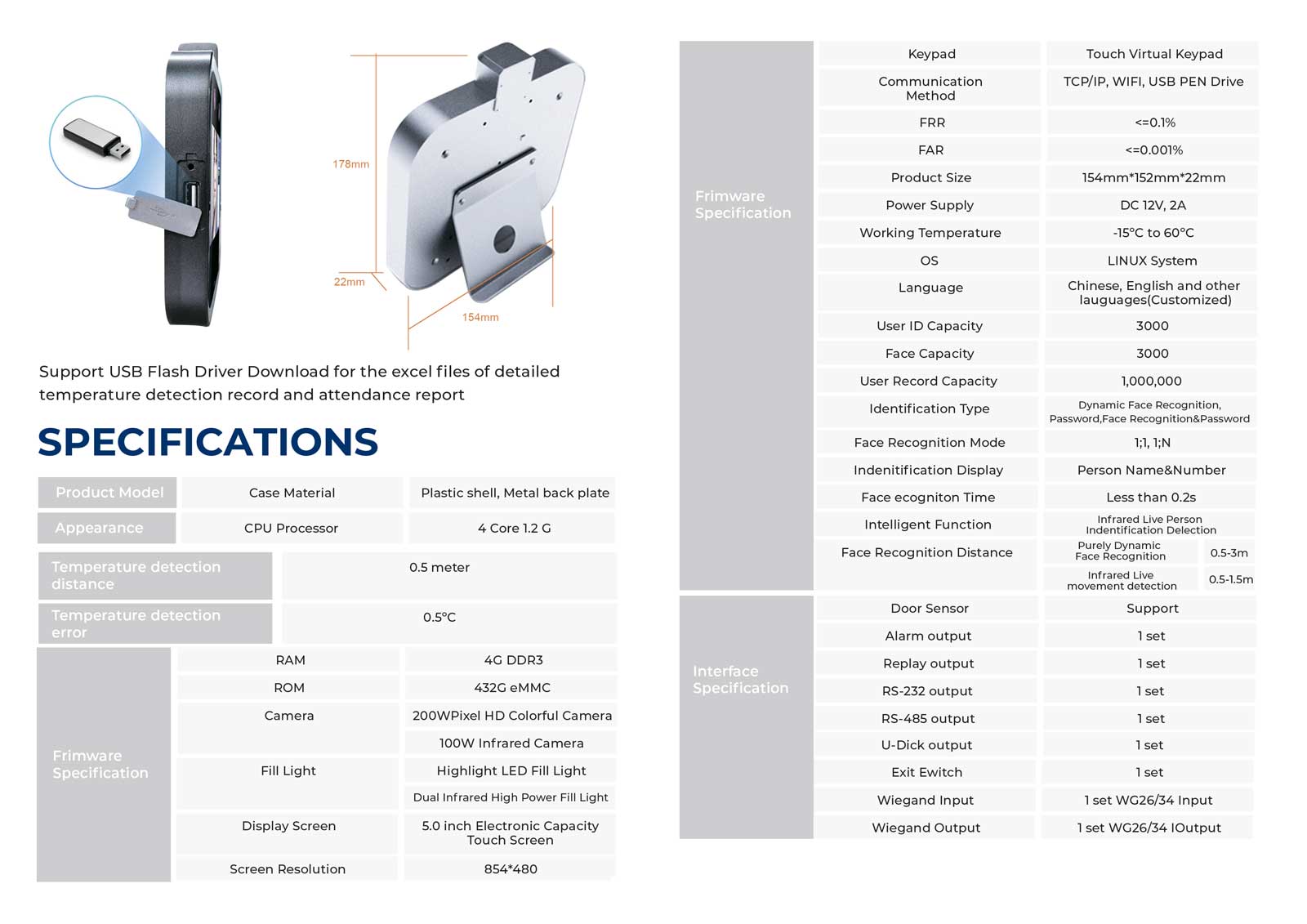 Download the detailed technical specifications for this product: